Skulls aren't just for Halloween, and some skulls deserve to be more than just party decorations.
Some of the latest skull finds:
Featured Products!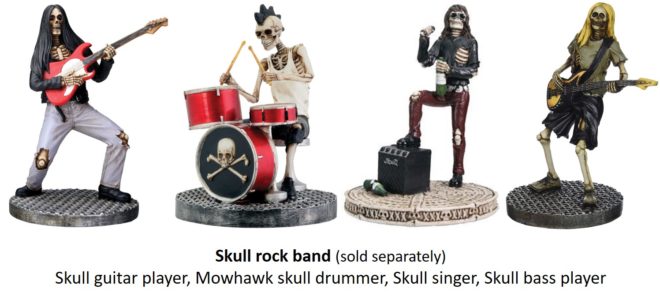 Skull guitar player     Mowhawk skull drummer     Skull singer     Skull bass player
More skulls on Pinterest
Follow Live Like A Rock Star's board Skulls for the rockstar home on Pinterest.